Free* contents for you / Contenu gratuit pour vous
-Simply enter your email access the contents.
-Simplement entrer votre adresse courriel pour y accéder.
*There is also one Affirmations meditations you can listen to and download for FREE
in the Chakras healing energy - Affirmations meditations.
Holiday special
Enjoy 50% off on the course
How to Develop a Gratitude Attitude - an unconditional Gratitude Attitude
until December 31, 2021 using the code HALF-OFF (with a dash) at the checkout page.
*****
Spécial des Fêtes
Profitez de 50% de réduction sur la formation
Comment développer une Attitude de Gratitude - une attitude de gratitude inconditionnelle
jusqu'au 31 décembre 2021 utilisez le code MOITIE-PRIX à la page de paiement (cliquer sur add coupon).
Now Available - Présentement Disponible
You like self-help tools to help your stress-management and positive mindset?
$5/month subscription. Listen to one well-being tool per week online or off-line (download).
Create your own well-being library. Add tools to your well-being toolbox.
Check it out!
Vous aimez les outils vous aidant à la gestion de votre stress ou encore créer un état d'esprit positif?
Abonnement mensuel de 5$. Écoutez en ligne ou hors-ligne (téléchargez) un outil par semaine.
Créez votre propre librairie de bien-être ou ajouter à votre coffre à outils de bien-être.
Not sure which one to start with?
Get the Holiday Special bundle and access them all* for one unique price.
*see bundle to see the exceptions
Vous ne savez pas par lequel commencer?
Prenez le forfait Spécial des Fêtes et accédez à tout* le contenu pour un seul prix unique.
*voir le forfait pour voir les exclusions
It is my pleasure to bring you
Virtual Resources for your well-being
and mindfulness journey
Mind - Body - Spirit


Make your well-being and spirituality a priority. 
Have fun learning how to reach within creating your future from your present moment.. and not from your past.
The color of your life lies within yourself. 
Les formations en français sont également ajoutées à cette plateforme anglaise... en attendant d'avoir une plateforme distincte.
Did you know a gratitude response is not a Gratitude Attitude?
With this unique teaching method, you can learn to develop a positive mindset through integrating gratitude following these effortless steps I am teaching you. Online course is pre-recorded so you can follow at your own pace fitting your personal schedule.
** No time to sit down and watch? Get the AUDIO version. **
Learn step-by-step how to develop and create a positive mindset.
This teaching method helps you to...
Learn how to integrate gratitude without effort.
Learn how to overcome the obstacles of finding gratitude.
Learn to have a positive mindset without effort.
Learn how to be grateful even without a positive mindset or perfect environment.
Learn how to start seeing positivity without triggering your ego-based mind.
Learn how to easily choose a positive thought over a negative one.
Reprogram your conscious mind to see positivity and not only negativity.
Overcome the limits of some gratitude practice.
All you need is a desire to make your life better and your well-being a priority.
Everyone can take it and do this.
Few minutes a week to see how to integrate the step of the week and how it benefits your well-being, and hop, you tend to it for a few minutes every day for a full week. This teaching method helps you create a good and positive habit stepping away form your ego-based mind.
La formation est maintenant disponible en français!
Comment Développer une Attitude de Gratitude.
More Topics to come...
pre-recorded to follow at your own pace... so you can make your well-being and spirituality a priority in your schedule.
Meditation 101.
31 days of I AM affirmations meditation to uplift your energy for busy people.
Don't tell me to let go, teach me how.
How to read and use your emotions to meditate.
Following your dreams from within.
Establishing positive patterns.
Life cycles with numerology.
Personal life lessons with numerology.
How to do Oracle cards readings without your Ego interfering?
How to do Tarot cards readings to help your hero's journey?
Life before physical death, allowing yourself to live.
How to reach a better client's collaboration using numerology.
***
Is being spiritual religious?
Spirituality is Metaphysics.
Spirituality and the non-physical world.
What are Spiritual Mind Treatments?
Why is my ego my ally and not something negative to eliminate?
Why meditation is so important and how it is a personal spiritual practice.
The Power of Conscious Affirmations.
Inspired actions and Ego-based actions.
Are you at ease with your spiritual practice?
What does 'reprogramming your conscious mind' mean.
What does give up (ego) and surrendering (Self) means?
Why is Abundance spiritual?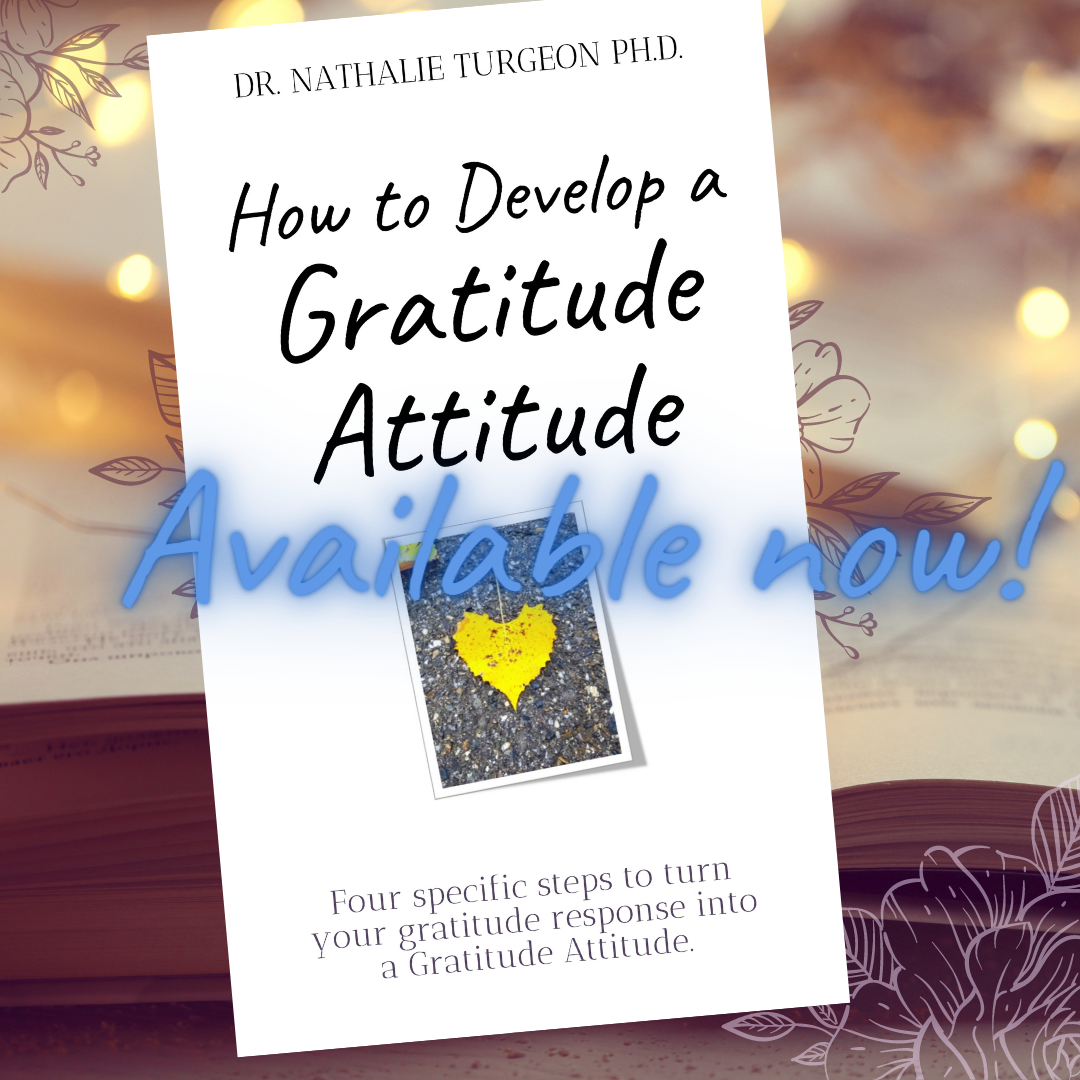 How to Develop a
Gratitude Attitude
Four specific steps to integrate gratitude so your mindset does not have to be positive to start with.
Four specific step to turn your gratitude response into a Gratitude Attitude.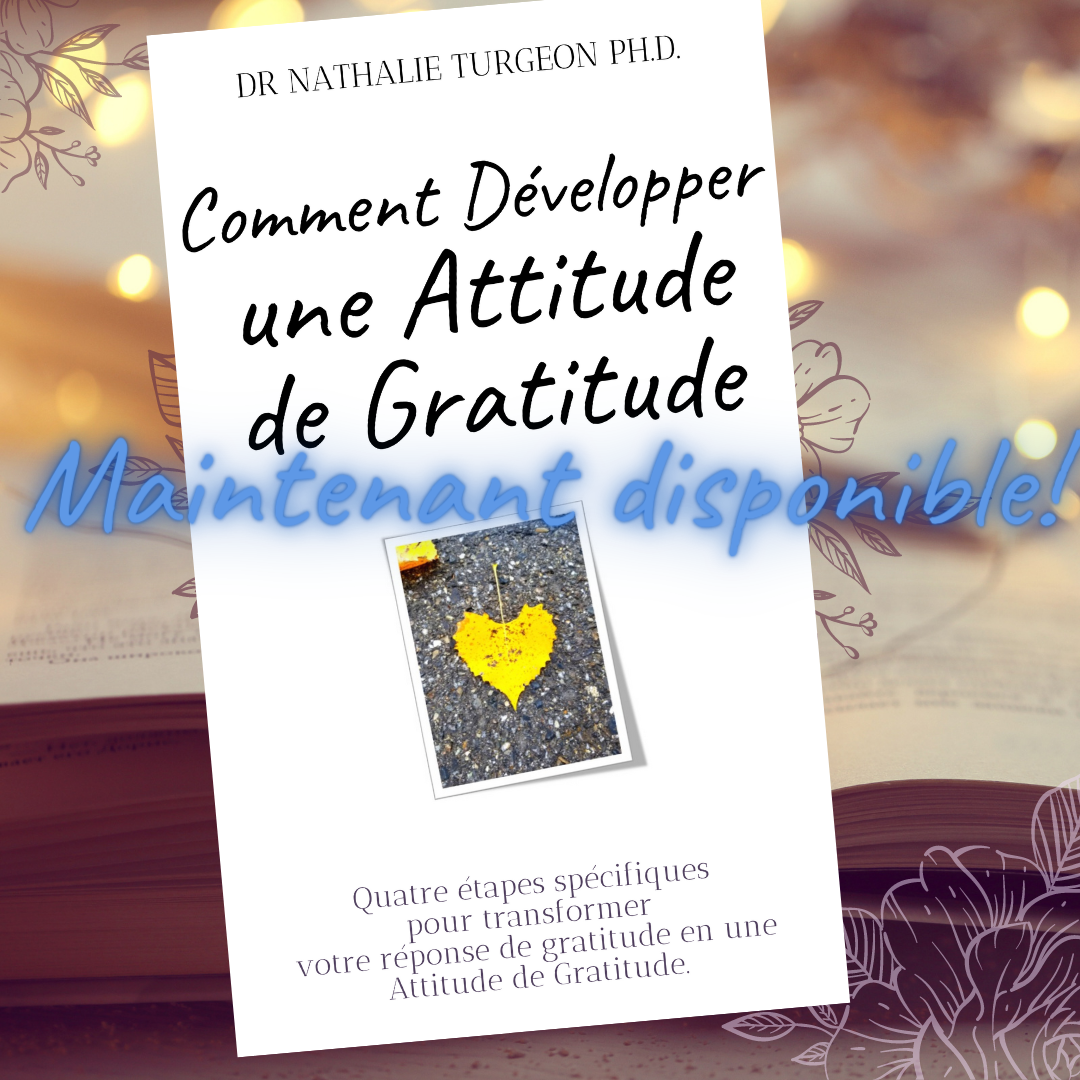 Comment Développer une


Attitude de Gratitude
Quatre étapes pour intégrer la gratitude dans avoir besoin d'une attitude positive pour débuter.
Quatre étapes pour transformer votre réponse de gratitude en une Attitude de Gratitude.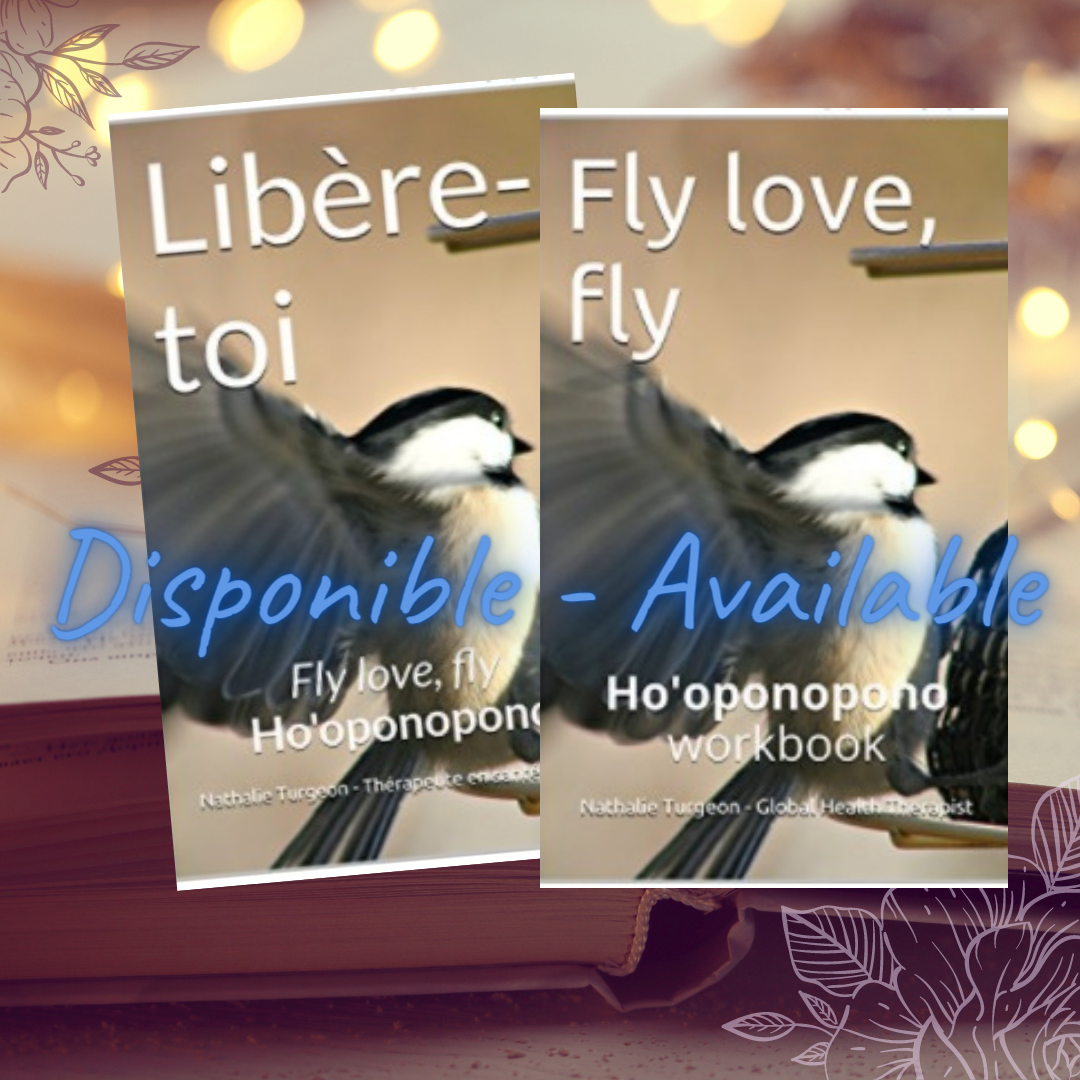 Either to jump start your Ho'oponopono practice or to integrate it creating a good habit, this workbook contains images to help you mindfully.
New edition coming soon on Amazon.
Nouvelle édition bientôt disponible sur Amazon.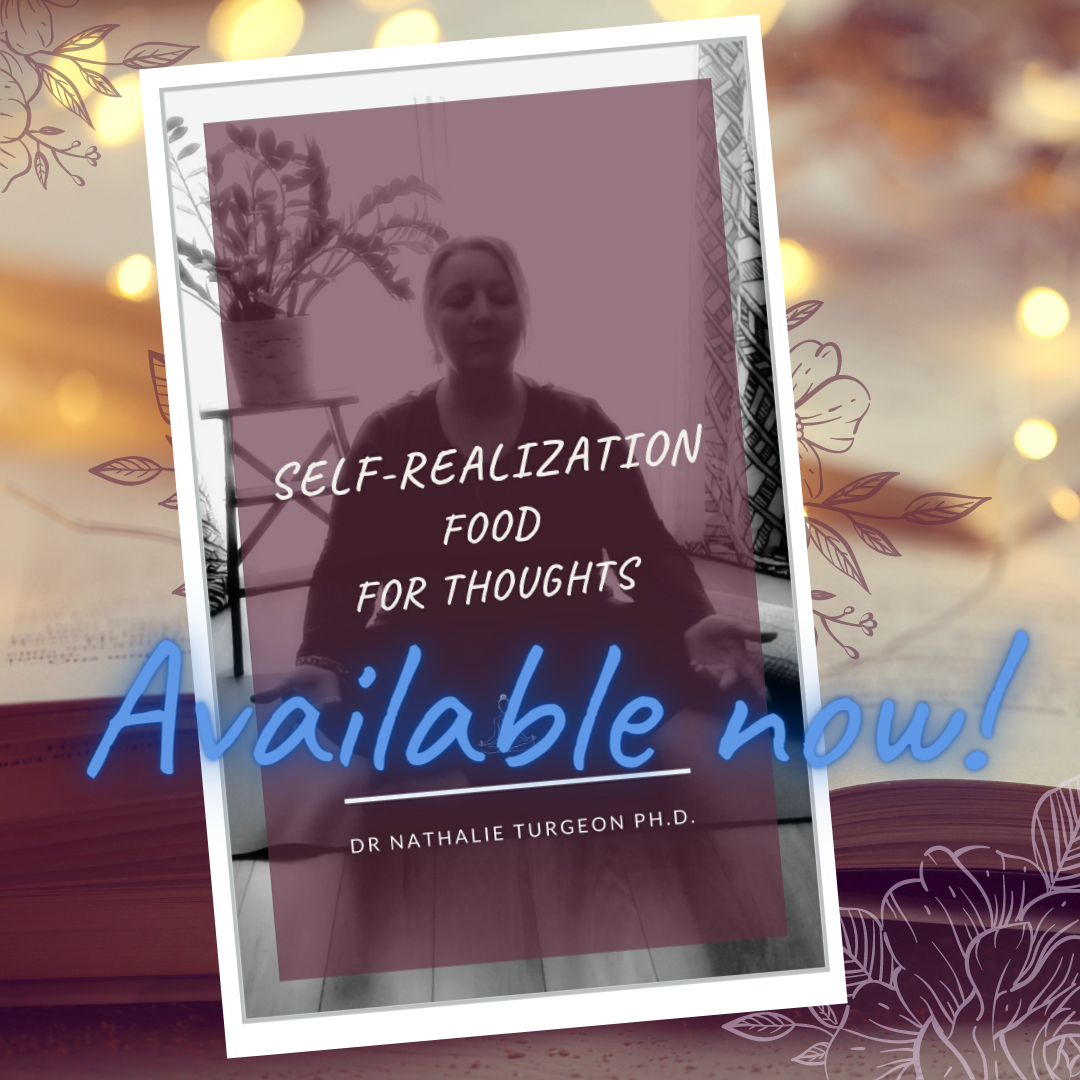 Self-Realization
Food for thoughts
21 verses of Oneness affirmations for 21 days.
Two versions/sections
One using the word Source.
One using the word God.
Choose the one you feel good with.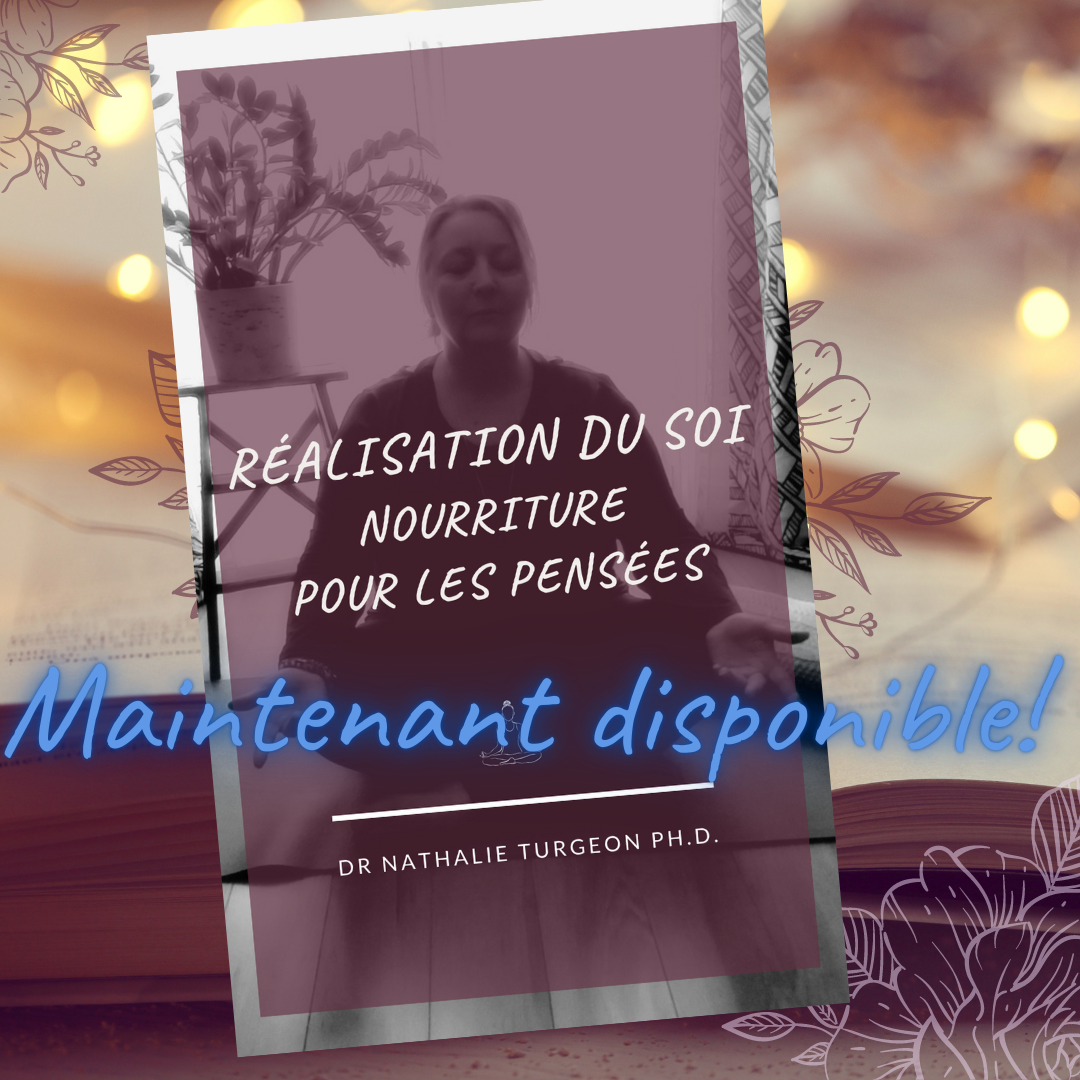 Réalisation du Soi
Nourriture pour les pensées
21 versets d'affirmations d'Unité pour 21 jours.
Deux versions/sections
Une utilisant le mot Source.
Une utilisant le mot Dieu.
Vous choisissez celle avec laquelle vous êtes le mieux.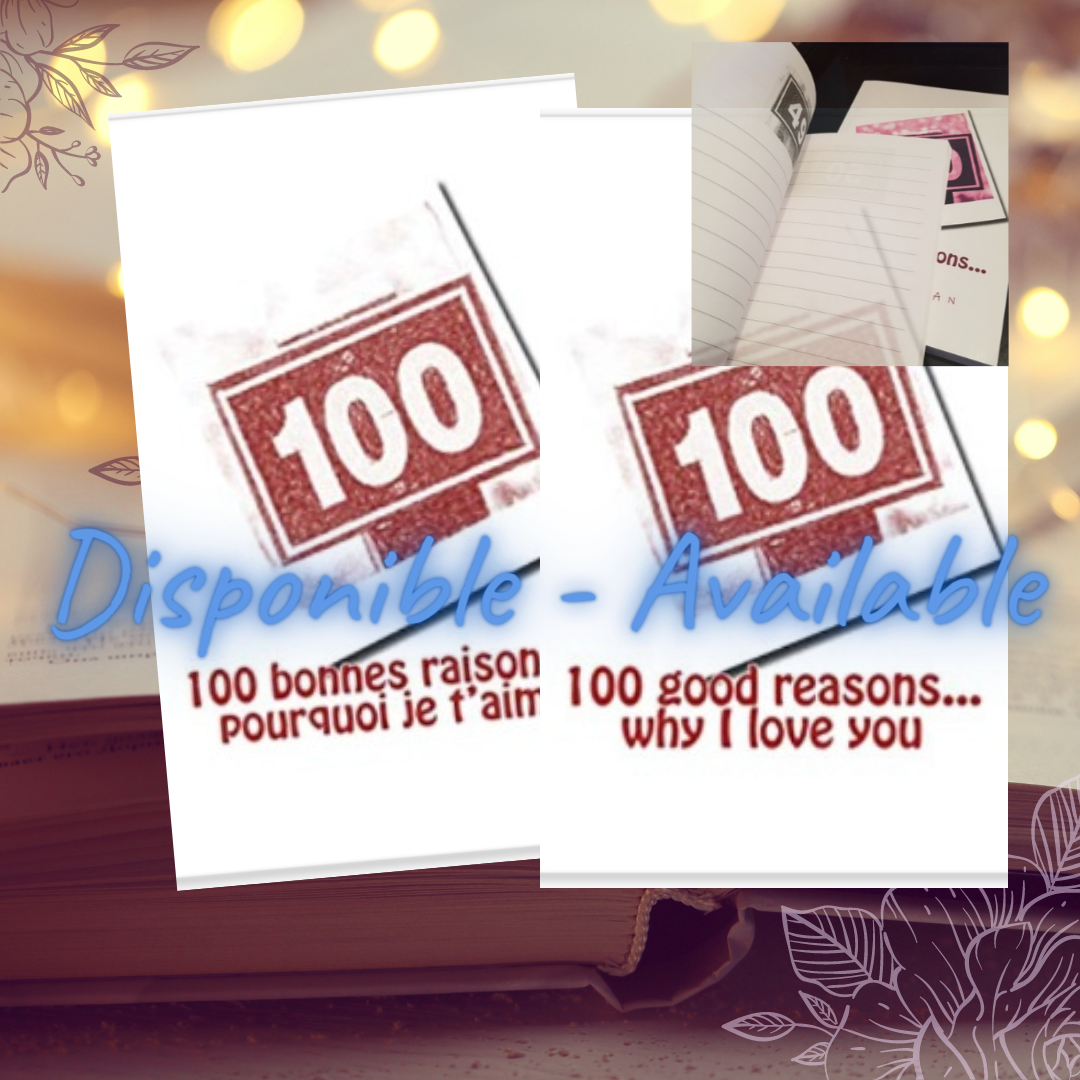 100 good reasons Journal series
100 bonne raisons série/Journal
You write one reason each day and then you offer it as a gift of Love.
Vous écrivez une raison par jour et l'offrez en guide d'Amour.
100 good reasons to say I love you and 100 good reasons to say thank you is a series adapted to who you are giving it to: spouse, daughter, son, mother, father, wedding gift, friend. Each cover is different.
Check your inbox to confirm your subscription
***
All rights reserved. The content of this online well-being center may not be reproduced in whole or in part, stored in a retrieval system, or transmitted in any form or by any means electronic, mechanical, or other without written permission of the author, except by reviewer, who may quote brief passages with source information in a review.
***
Tous droits réservés. Le contenu du centre Breathe In Love Out (online well-being center) ne peut être reproduit en tout ou en partie, stocké dans un système de recherche, ou transmis sous quelque forme ou par quelque moyen que ce soit électroniquement, mécaniquement ou autre sans l'autorisation écrite de l'auteur, sauf pour citations de brefs passages avec source d'informations dans un examen ou revue de littérature