Available in days

days after you enroll

Let's use the Wheel of Life with a Gratitude approach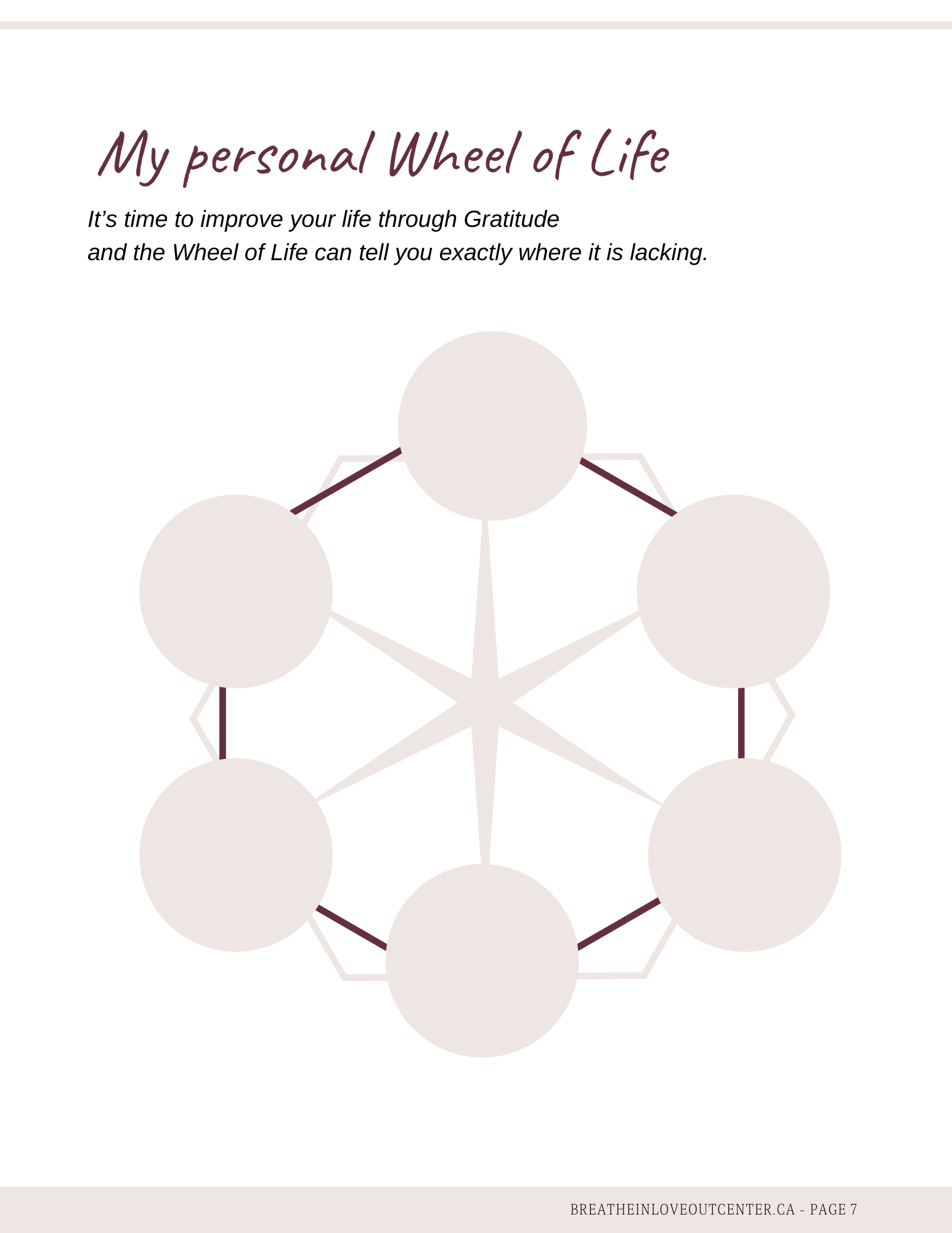 Use the Wheel of Life tool to improve your life and see where Gratitude is calling you.
Approach the areas of your life with a positive attitude.
It's time to be aware and list those things you are grateful for in the areas making your wheel irregular.
Take the time to find gratitude in your dissatisfaction areas.
Know what you have, uplift your energy, so you bring only a positive one in your changes.
Improve your life through Gratitude.
Before you make big changes, asses your life to see if they are needed or if your ego-based mind makes you think so. Start by changing your perception to a positive one so the changes will also be positive.
Available in days

days after you enroll

Let's use the Wheel of Life with a Gratitude approach