Use the Wheel of Life tool to improve your life and see where Gratitude is calling you.
But most importantly use it to assess where changes are needed before you follow ego-based influences to change and carry with you all the negative energy.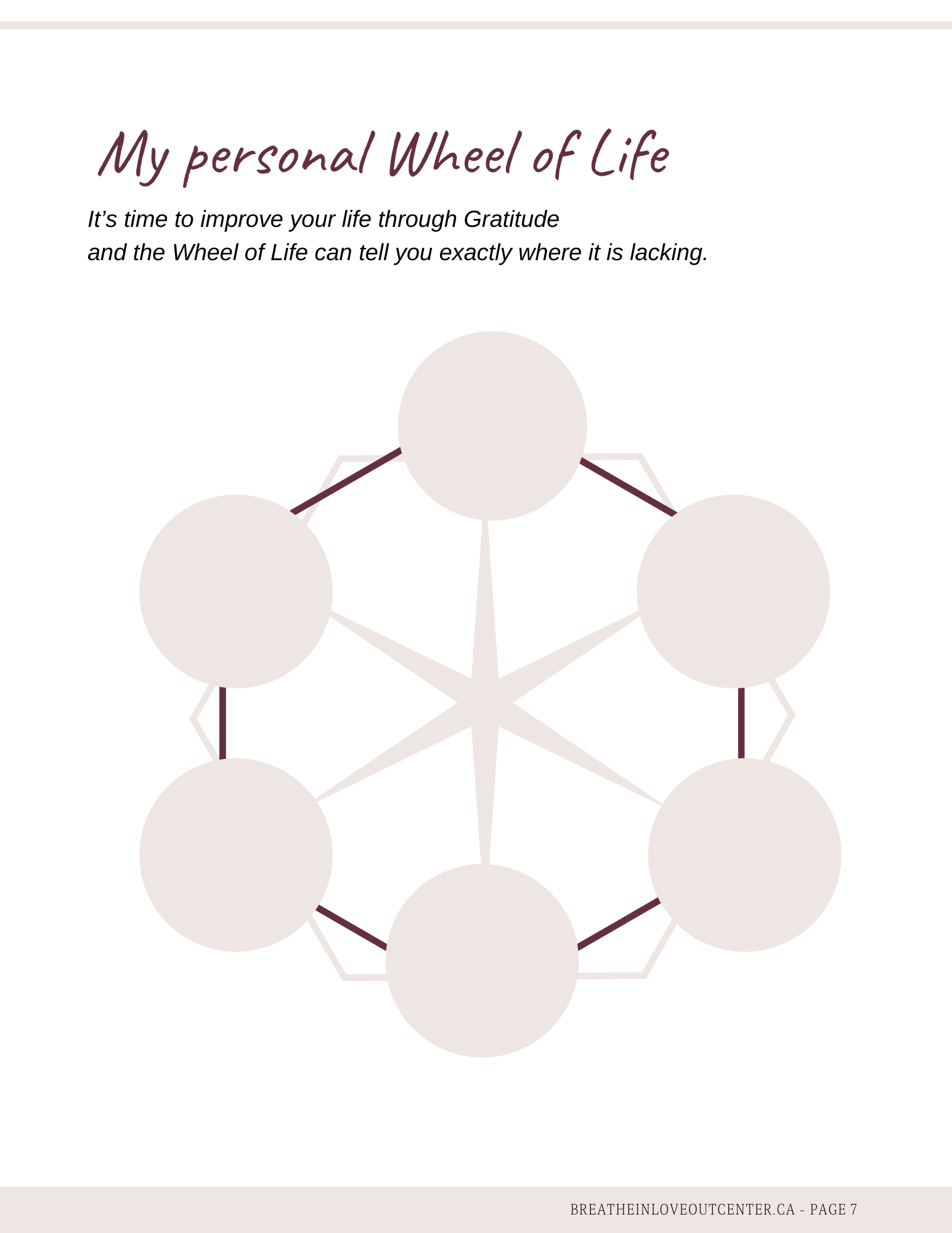 Before approaching the areas of your life to see what and where to make changes, and maybe not even knowing how to make it work, approach the areas of your life with a positive attitude.
Make the use of the Wheel of Life tool a positive successful experience.
It's time to be aware and list those things you are grateful for in the areas making your wheel irregular.
Take the time to find gratitude in your dissatisfaction areas to increase your positivity so when you make changes you do it positively.
Know what you have, uplift your energy, so you bring only a positive one in your changes.
Improve your life through Gratitude.
Before you make big changes, asses your life to see if they are needed or if your ego-based mind makes you think so. Start by changing your perception to a positive one so the changes will also be positive.
Wheel of Life through Gratitude
Curriculum
Available in / disponible dans days / jours

days / jours after you enroll / après votre inscription

Let's use the Wheel of Life with a Gratitude approach
Dr. Nathalie Turgeon Ph.D.
Doctor of Philosophy, specialized in Metaphysical Counselling.
Metaphysical practitioner, Holistic Therapist, Reiki Master