English below
De la pleine conscience à l'éveil de conscience
Soulevez le voile de l'égo afin de pouvoir collaborer avec votre Âme.
Voyez quelle énergie influence votre situation présente, ouvrant votre pleine conscience sur le travail intérieur que vous pouvez faire afin d'avancer, et voir un résultat potentiel de ce beau travail intérieur. Égayez le tout d'un traitement spirituel personnel composé de belles affirmations basées sur votre lecture et votre travail intérieur.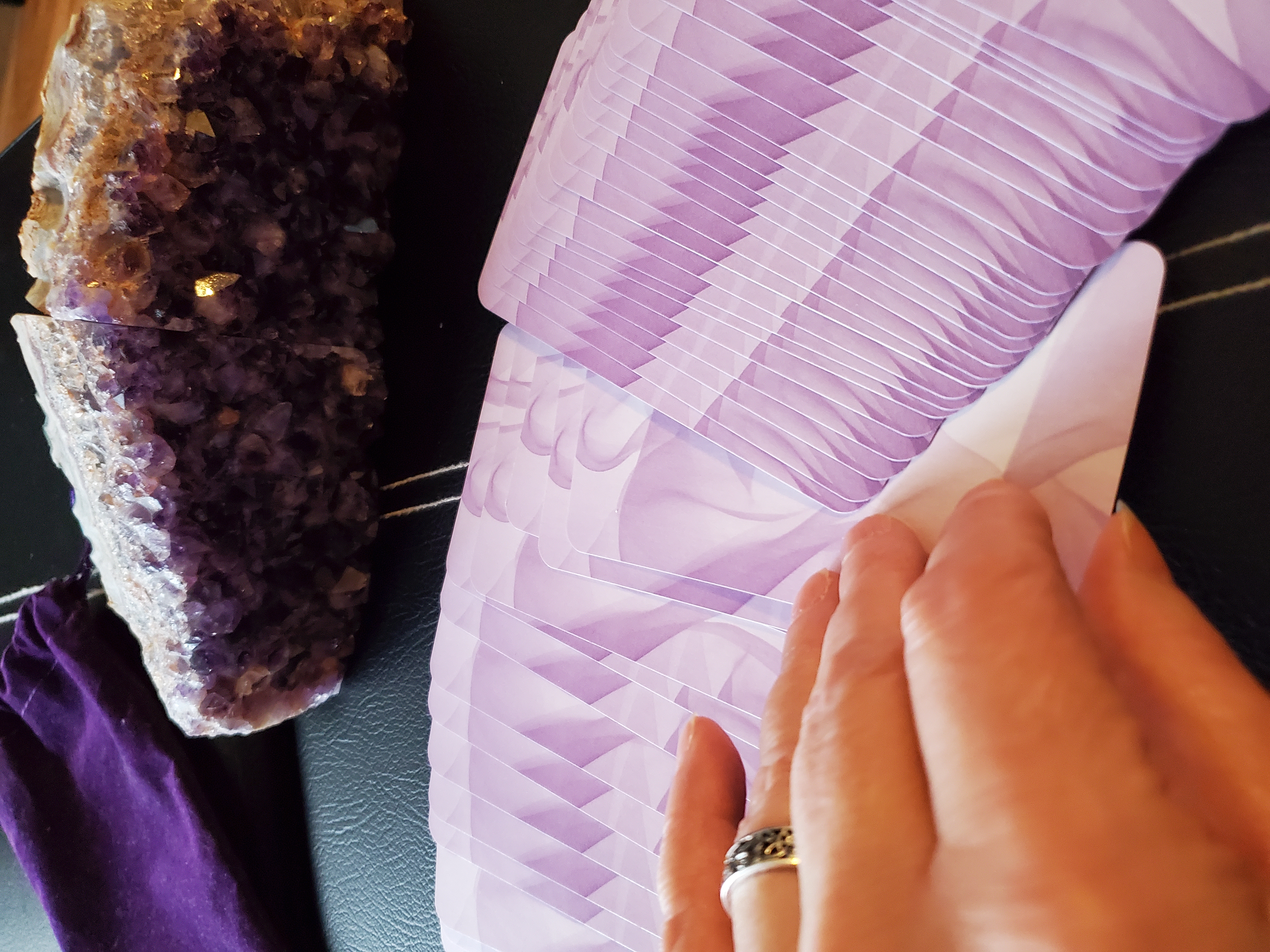 Lecture de pleine conscience
Pouvez-vous comprendre et lire, ou traduire avec des mots, votre énergie ?
Avez-vous déjà ouvert un livre pour lire quelque chose au hasard et cela vous a interpellé comme un message personnel, ou comme un signe et quelque chose que vous attendiez ?
Les cartes d'Oracle font la même chose.
Elles amènent votre esprit conscient à être pleinement conscient d'un sujet sur lequel vous pouvez mieuxvous concentrer afin de surmonter les blocages et les obstacles du moment présent vous permettant de profiter de demain avec une meilleure énergie.
Ça n'est pas de la magie, bien que cela soit magnifiquement magique. Ce sont simplement des paroles de sagesse.
Chaque jeu d'Oracle est comme un vieux Sage vous offrant des conseils pour vous aider à ouvrir les yeux sur quelque chose en particulier.
Votre énergie attire l'énergie similaire, c'est pourquoi certaines cartes apparaissent au moment de faire une lecture. Elles apportent un message qui fera du sens pour votre Moi intérieur et authentique, mais pas toujours pour votre égo qui bloque peut-être ce que vous devez savoir et apprendre afin de préparer votre demain à partir d'aujourd'hui.
Souhaitez-vous clarifier une situation? Il me fera plaisir de vous aider.
Les lectures se font maintenant via e-mails.
Utilisez le formulaire ci-dessous et je vous répondrai par courriel dans les prochaines 24 heures.
Une lecture pour un sujet comprend quelques échanges pour recevoir le résultat de la lecture et posez des questions de clarification si vous en avez, afin que vous puissiez continuer avec les informations que vous aviez besoin de recevoir.
Une lecture = un sujet.
Veuillez comprendre qu'il s'agit d'un service professionnel que je vous offre afin de vous aider dans votre cheminement vers le bien-être !
Dr Nathalie Turgeon Ph.D.
From awareness to awakening
Lift up the ego veil so you can collaborate with your Soul.
See the energy influencing your situation now, opening your awareness to the Inner work you can do to move forward, with a potential outcome from your beautiful Inner work. Enjoy a personal spiritual mind treatment of beautiful affirmations based on your reading and Inner work.
Can you understand and read, or translate into words, your own energy?
Have you ever opened a book to randomly read something and it spoke to you like a personal message, or like a sign and something you were waiting for?
Oracle cards do that too.
They bring your awareness and mindfulness on a topic that you can focus on to overcome your present moment blockages and obstacles to enjoy tomorrow with a better energy.
There is no magic to this. They are simply words of wisdom.
Each deck is like a Wiseman, a Sage, giving you advice helping you open your eyes about something.
Your energy attracts energy-like which is why some cards come up when they do during a reading. They bring a message that will make sense to your Self and not always to your ego-based mind maybe blocking what you need to know and learn to prepare your tomorrow from your today. 
Would you like help to clarify a situation? It will be my pleasure to help you.
Readings are now done via emails.
Use the form below and I will get back to you via email within the next 24 hours.
One reading for one topic include few exchanges for you to receive the reading and ask clarification questions if you have any, so you can move on with the information you needed to receive.
One reading = one topic
Please understand that this is a professional service I offer to help you on your well-being journey!
Dr. Nathalie Turgeon Ph.D.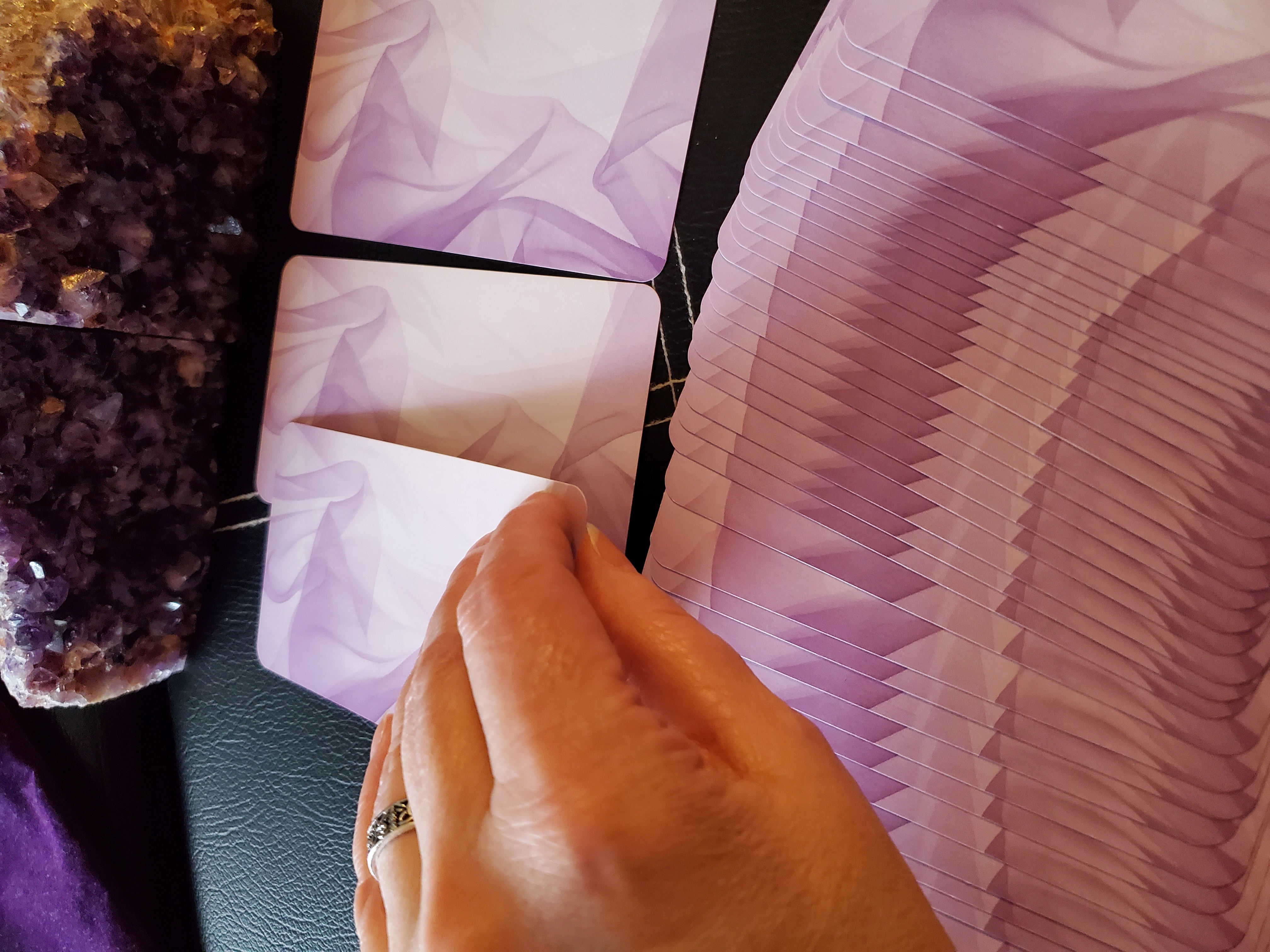 Thanks for submitting your information! Please continue with the checkout process.