It is not your body that has a soul,
but your soul that has a body.
If you really want to dig up and discover your personal life mission, to know what is the impact that "you" have to make in the community, the world during your life, it is the time. We are not looking for a job but your life mission, your soul's mission.
Transformation guaranteed! 🙂
🌱 Like all seeds that already contain the essence of what they will become and know beyond any doubt what they will become, you also know, but your ego may be preventing you from believing it. Let's dig up together what is hidden in you and what is your unique message to you without triggering the control of your ego.
Week 1 and 2: Let's dig up (what is hidden in you, your essence already ready to become...)
Week 3 and 4: Let's find out (what your Authentic Self wants to tell you...)
Week 5 and 6: Let's weed (what your ego hides and prevents you from becoming...)
Week 7: Let's look at how to commit to your life mission right now.
Week 7: Let's examine the different areas that can serve your life mission.
Week 8: Let's establish a mini-plan to embody the person corresponding to this life mission.
Live group via Zoom limit of 10 people * 8 weeks * 1 hour/week

NEXT DATES - WORKSHOP IN ENGLISH
From August 16 to October 4th, 2022
Every Tuesday afternoon at 1:30 p.m. (EST)
If you must miss a week,
you will have access to the recording that will be added
in the private Facebook group
to be ready for the following week.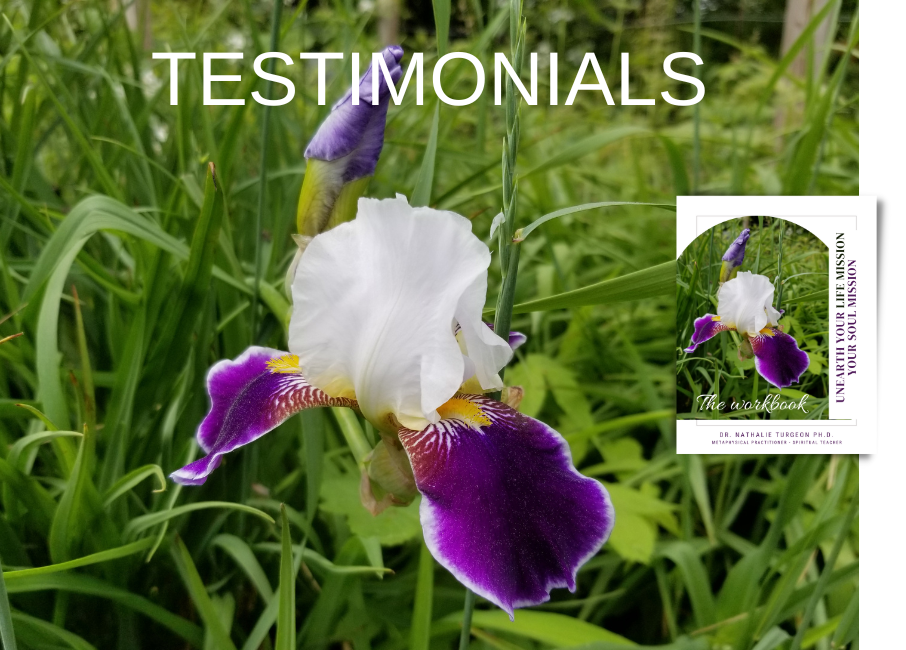 Nathalie, I really appreciate Unearth your mission and I progress every week. I find that you accompany with gentleness, patience and a lot of generosity. I feel that you are very competent, motivated and convinced of your "course". It gives confidence and hope that at the end of the program we will have made great discoveries and it started from the 1st week!
Thank you very much!
Anne B.